Never struggle with vacuum-sealed jars with THE BEST JAR OPENER IN THE WORLD.  Use Jar Pop (seen below and also known as Jar Key), tried-and-true!  This handy little gadget will NEVER wear out and should be in EVERY kitchen, for people with and without hand mobility issues.  "Burp" the lid the first time and you're finished.  Less than $5.  I love this gadget and have given permission to the makers to provide a personal endorsement quote on their packaging – without compensation, of course.  Made by Bulldog Logo Design a Danish company.  Look for it at Bed Bath & Beyond or Ace Hardware.  Buy several. It's a wonderful, thoughtful gift!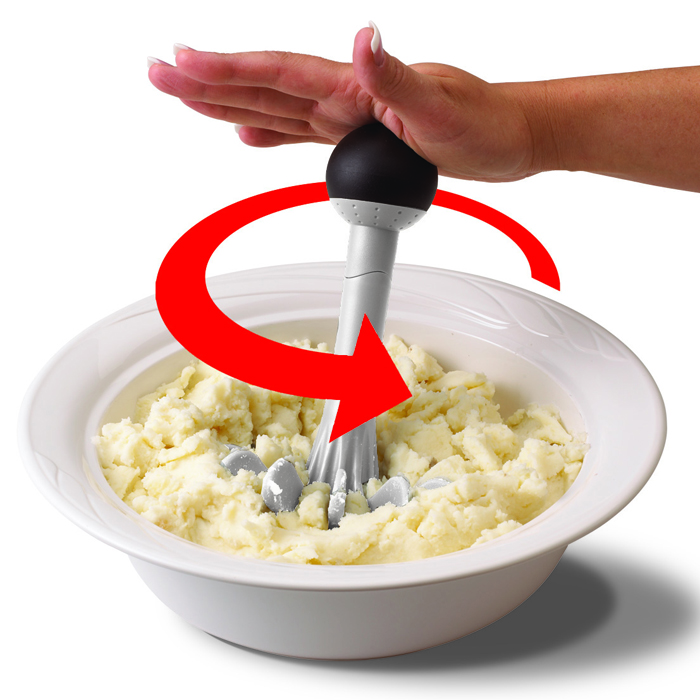 Best potato masher – Spudnik, also by Brix Design. Instead of a ricer, this masher is simple to use, produces soft and fluffy potatoes without starchiness.  Faster and easier than other mashers, it's also dishwasher safe.  Also great for guacamole, baby food and squash. I'll never use anything but Spudnik.  Once YOU try it, you'll never use a substitute, either.  Dishwasher safe!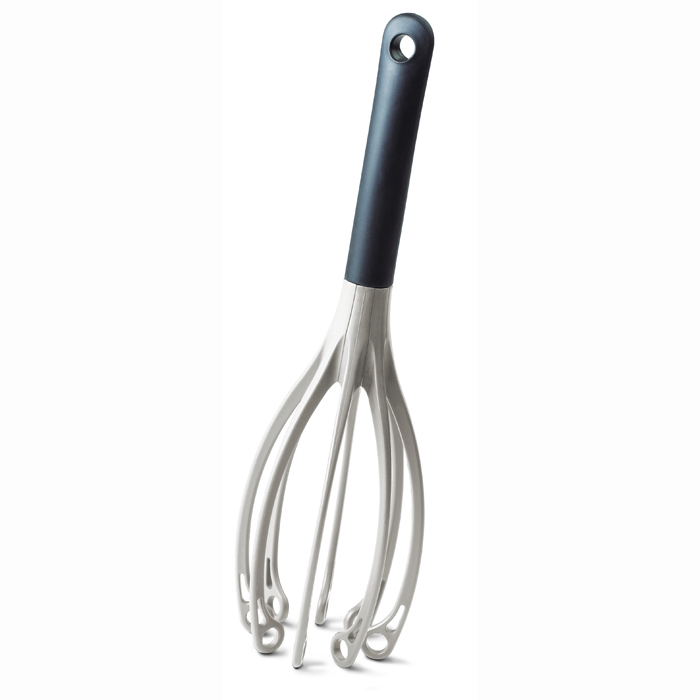 Another personal favorite by BRIX design is their Squish Whisk, the best at what it does.  Simply works faster and better than others, whisking in half the time of others, for eggs, cream and ANY cold whisking task.  It is, of course, dishwasher safe.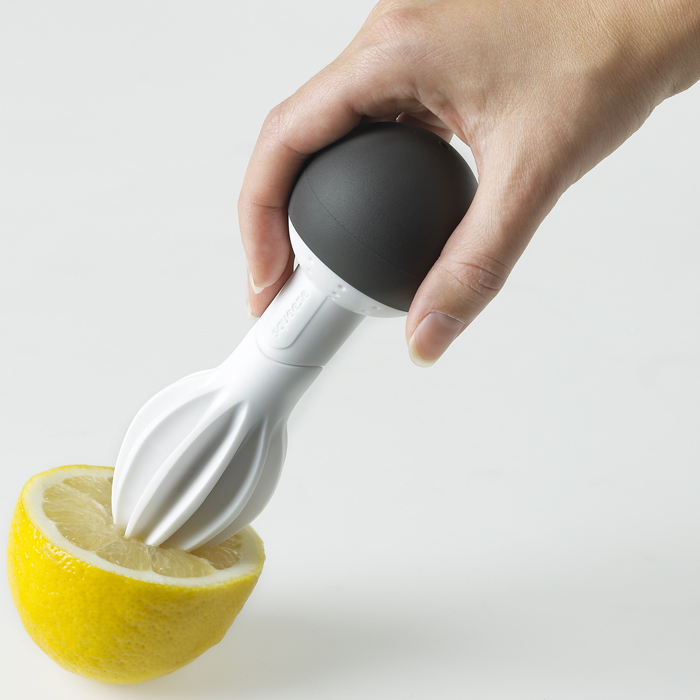 The Brix Squeeze lemon reamer is what I use and recommend to get all the juice and pulp with this ergonomic design.  Grab the big "knob" (similar to the Spudnik, but larger) handle and rotate in circular motion to let the grooves do all the work.  Dishwasher safe, of course.  Use it on limes and oranges, too.
Weloc bag closures are my favorites for closing bags of chips, bags of cups, food containers and just about anything else.  Their simple click-to-close design makes them ideal and reusable for a variety of chores in and out of the kitchen.  When used on cereal bags and chips, the contents stay fresher, longer.